Unified Marketing Measurement
Answering Marketing's Big Questions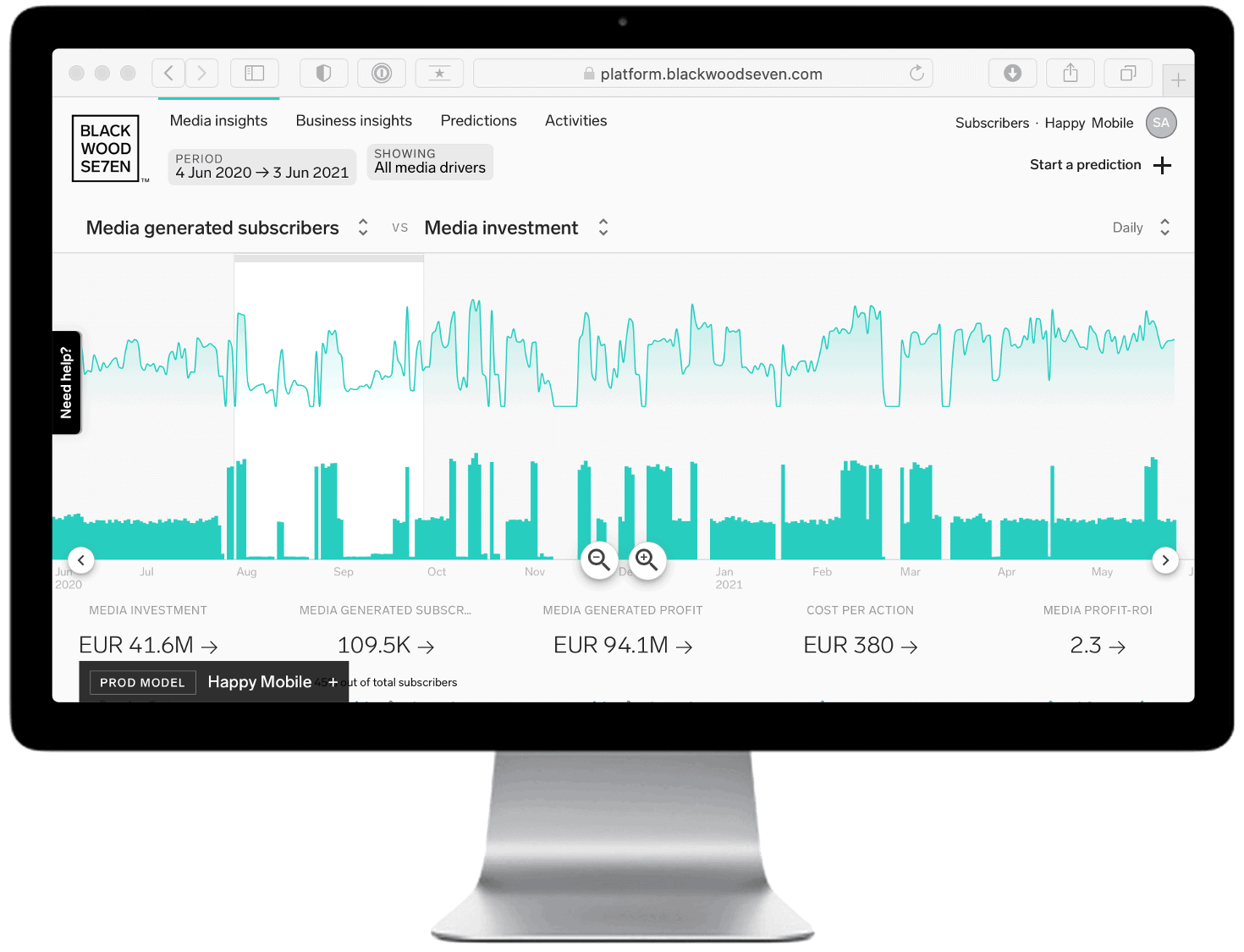 HamiltonAI: AI-driven Marketing Analytics & Media Optimizations Platform

After a century we can finally put John Wanamaker's famous words to rest.
By providing actionable key business insights through continuously updated and calibrated models, HamiltonAI empowers marketing professionals to drive business impact through accurately, compliantly and rapidly attribute, optimize and forecast marketing performance across all media channels.
Get full visibility of internal and external business driver's impact on sales and invest in the most efficient media mix.
In marketing attribution methodologies around the globe there are two fundamentally differentiated approaches deployed. The first one is the top down population based approach which was traditionally done through multiple linear regression which heavily limited the number of media channels and variables that could be quantified at any given time. The second approach is the bottom up approach where individual cookie-based interactions are summed up to form a bigger picture. 
These marketing attribution methods are now outdated or becoming obsolete. Like Marketing Mix Models based on econometric regression models or Multi-Touch Attribution using cookie data.
The typical Marketing Mix Model are either not granular or digital enough. To determine the effect of digital marketing channels, Multi-Touch Attribution has become more widespread. But this method is also compromised as Big Tech increasingly abandons third-party cookies.
With Hamilton AI we have developed a new generation of unified measurement models. Models that can both attribute, optimize and allocate the biggest share of most marketing budgets. Namely the paid media spend. All without the disadvantages of the previous models.
The Hamilton AI platform factors in all relevant variables in quantifying and predicting business results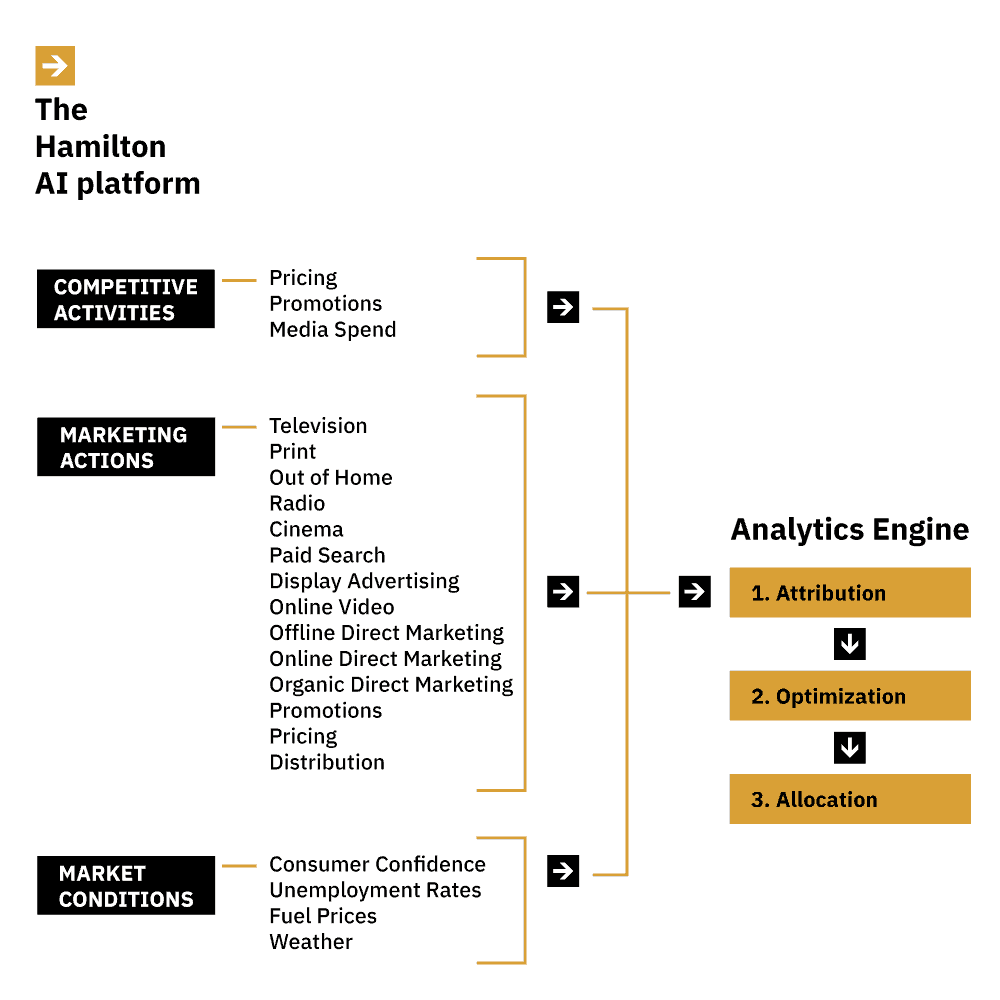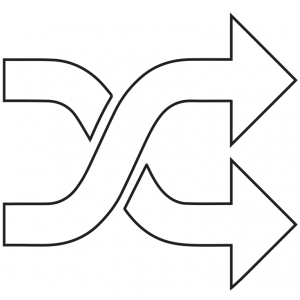 Plan and predict marketing investments in a volatile world
The Corona-virus has perhaps accelerated digital transformation by ten years. Economic recession looms. The MarTech-stack is growing, creating even more data silos. Content media buying capabilities are moving in-house and cookies are crumbling.
In this rapidly changing landscape, marketing must be able to pivot just as quickly. The ability to accelerate decision-making and stepchange marketing operations to a much faster pace is now in itself a competitive advantage.
From marketing spend to marketing investment
Optimize marketing and media plans in real time by employing Hamilton AI as a new marketing colleague. We guarantee a significant business uplift from paid media investments when following the platform recommendations.
The Hamilton AI platform analyzes, optimizes and predicts the business outcome of your marketing spend . This is done at the very granular media publisher  level and not just by media category. Just like the analysis is performed following the entire customer journey, both online and offline!
For example you would like to know the sales impact for any given media plan. Or you wish to know the optimal media spend allocation from a set sales target.
With Hamilton AI you will be able to not only separate media effects on sales but also effects from a whole range of other important variables such as interest rates, pricing and promotions, other products, distribution, competitive activity, the weather and even COVID-19 trends.