An increasing number of brands are looking to in-house marketing activities, especially the planning and buying of digital advertising. This was a clear trend before Covid-19 but has grown even more in popularity since the crisis when marketers' world was turned upside down. Teams scrambled to adjust their advertising messages, campaigns, and offers. Meanwhile, media consumption changed as more people began working from home, spending more time online and watching TV, and less time interacting in person.
Therefore, the move towards building in-house operations is no surprise and is a consequence largely motivated by:
The need for greater transparency as especially digital ads, has been overcharged in the media supply chain by a number of more or less hidden fees.

The rising importance of collecting, analyzing and applying customer first-party data across all channels. This acceleration is partly due to Google's deprecation of third-party cookies in 2023. With the removal of this key pillar of addressability, marketers have been forced to quickly compensate with a strong first-party data strategy, of which a single customer view is a foundation.

Time-to-market. Agility in marketing operations is now absolutely key as brands need to create more "always-on" content. This means responding in real-time to the insights.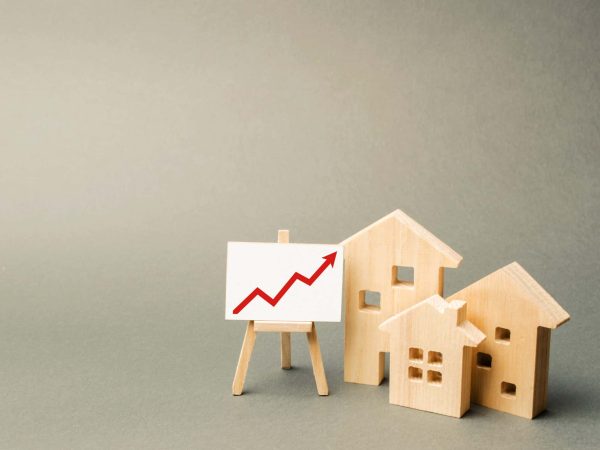 Even though there is a great potential for cost savings, improved business integration, and the ability to make data insights immediately actionable, in-house marketing operations still need to measure performance from a more holistic view.
Rapid change is the new normal, and more than ever, marketers need to make decisions quickly that are anchored in data. As a result, many brands have invested heavily in various Marketing Technology platforms as they've been expanding their in-house capabilities. 
However, marketers often invest countless hours collecting a sea of data without a clear strategy for harnessing that data to drive decisions. This fragmentation arising from different measures for different touchpoints can make it quite difficult to optimize marketing spend, allocate budgets and predict marketing effectiveness. That leads to overinvesting in digital channels, focusing on efficiency rather than effectiveness or mental fatigue, and a tendency to revert to assumption-based decision-making. 
For example, Adidas has admitted that focusing all their data towards efficiency rather than effectiveness led to over-investing, to the point that main divisions were competing against each other and creating friction on messaging and creatives.

So, how can we take this abundance of customer data, turn it into actionable insights, and fuel business results?
In-house marketing measurement must be built from a more holistic approach
Following the Adidas example, the company specified that its attribution modeling was based on last-click and it didn't do any brand tracking. It also focused on efficiency over effectiveness, leading it to look at specific KPIs and how to reduce their cost rather than what was in the best interests of its brand.
Furthermore, a study by Accenture found that Multiplatform TV, which encompasses television-type programming, has a significant halo effect on search, display, and short-form video advertising within integrated campaigns. On average, 18% of the Return on Investment (ROI) that's typically attributed to these three channels should actually be credited to Multiplatform TV.
These findings suggest that by adopting a new holistic approach to performance attribution measurement, marketers could enhance their ad investment yield—in many cases, substantially. 
To get back on track, marketers should find support to unify multiple data sources into a single customer view or one single truth and use more sophisticated analytics that can accurately understand each channel's performance and the full impact that reallocating budgets can have on performance.
For example, Blackwood Seven's solution deploys a more holistic approach. All the scattered and siloed data is collected from different places and joined in one platform that produces one truth that allows seeing the total ROI for the entire business. It enables you to measure and evaluate various key figures, typically revenue, ROI, and CPA, from different levels of marketing investments or sales targets. With our platform, one is able to attribute and predict these outcomes from simulating thousands of different media and marketing spend levels in all channels in combination with all other relevant business parameters such as distribution, product mix, pricing, brand drivers, or systemic factors like seasonality, macroeconomic indicators, etc.
Blackwood Seven's attribution philosophy is based on Bayesian statistics; the methodology includes interdependencies between different marketing investments as a part of the calculations so that the effectiveness of search engine marketing, as in the Accenture example, may depend on TV advertising.
The real gains of consolidating marketing performance in-house
By bringing marketing activities in-house, it is apparent that it becomes even more important to justify, document, and predict the most effective marketing investments.
The first step is to unify all relevant data into a common, prescriptive framework that the entire organization accepts as one truth for measuring marketing effectiveness.
The next step is to implement a service where most of the analytics work is automated and recommendations can be immediately integrated and executed within media buying platforms. This way, the need to upgrade marketing analytics for expanded in-house scope of work will not have to mean hiring new full-time staff on the team.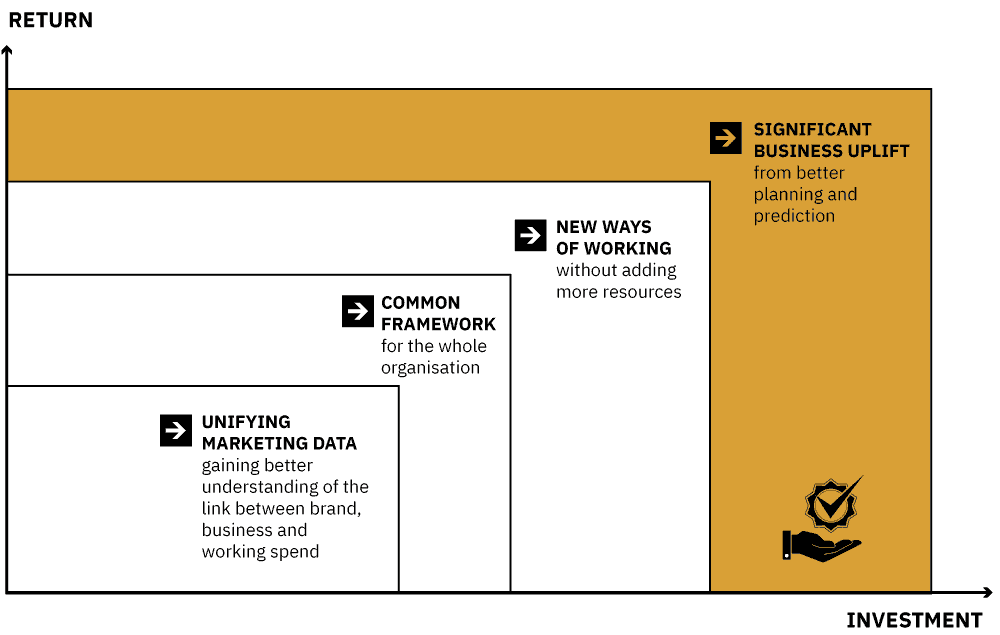 Significant sales uplift, more efficient media buying and lower customer acquisition costs are, of course, the most obvious benefits  as is to achieve higher returns on marketing investments. But the real benefit is having control over a platform that can constantly predict different scenarios. This provides the opportunity to turn your in-house marketing operating model into a true competitive advantage. After all, marketing's ability to adapt to rapidly changing business needs and market demands is key to the success of moving marketing operations in-house.