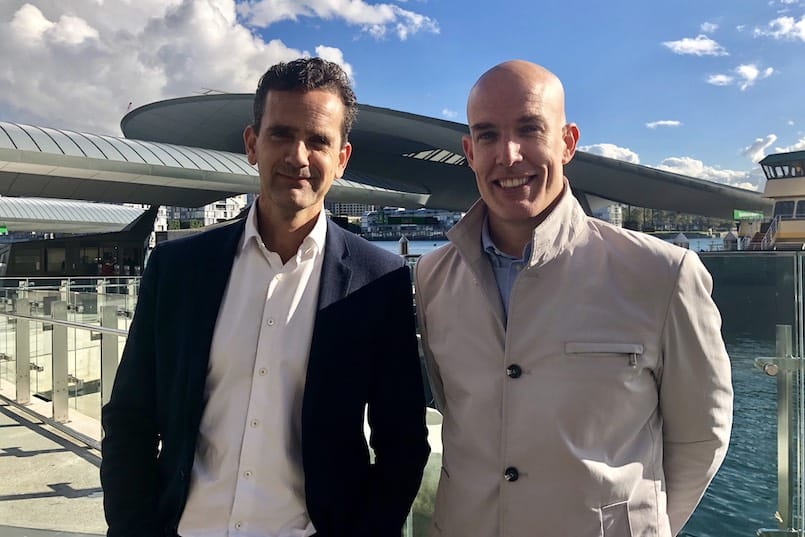 One year ago, Thomas Bertelsen, co-founder and Managing Partner in Blackwood Seven flew down to Australia for a customer meeting. On this occasion he, together with James Procter the Founder and Creative Director of a data-led agency: One Small Step Collective, was invited to be a guest on the Managing Marketing podcast, hosted by Trinity P3`s founder and global CEO, Darren Woolley.
As 2020 has been an unexpected year for all of us we would like to take a moment and look back on their conversations as the advertising world is still here and from our point of view, it is still the same. When you are making data-driven decisions, the effect of the coronavirus restrictions on your business becomes yet another external factor like unemployment rates, weather conditions, or holidays, to which you can react accordingly. With that being said, let us take a trip to December 20th, 2019, and explore what these veterans in the industry discussed.
They kicked off strongly addressing a hot topic: Can artificial intelligence replace people working in media agencies?
In Blackwood Seven, we are not about to replace any agencies, we might be about to change how media planning is done and hopefully for the better. We strongly believe that the output of our work is something that should replace a lot of very hard excel work with an intelligent AI-based platform, that knows the connection between media and sales, the usual media planning can be done in minutes instead of weeks. The brute calculation force alone will ensure a more optimal plan than the best human number cruncher will ever be able to create. This allows for more time and resources to be focused on the creative and strategic aspects of the work. If you want to learn more about how it works, click here!
In the past decade, there has been an explosion of new media options and some media investments affect the impact of others. This interdependency is impossible to detect if you haven't attributed all media investments to sales. The media environment is so complex, so dynamic, you are not able as a human being, even though you are the best planner in the world, to quantify the effect of each media channel.
Next, they addressed another juicy subject, which is when media agencies create the same schedule over and over again as if it came off the photocopier. As a marketer, of course, you wish for something different, surprising, and exciting. Yet, when your agency does go ahead and comes up with a new plan, you feel you cannot take the risk and wish to stick to the old plan.
By implementing total marketing modeling and having a platform to manage all the models, you can experiment and simulate the impact of different media plans. It gives you the freedom to try out new media channels, new media combinations, new media publishers, and without taking a big risk – because these models are very precise and accurate.
Then, James and Darren wanted to dive more into understanding the Blackwood Seven Media platform powered by Hamilton AI. James kicked-off expressing his point of view as he comes from the creative agency side he put it nicely "I think creative people are better the more data we have. We are naturally curious about what makes things tick and we are better with a tight brief and better with the proper amount of data behind it." Which for Darren was a surprise because a lot of creative people have reacted very badly to the idea of a data-informed creative process. 
Only to come to the discussion about transparency, clarity, and accountability, which are words we have heard before in the advertising industry but most of the time, it was just that, words. As the Blackwood Seven AI Platform does not stop at analyzing media data and predicting the outcome of media investments, it also takes in other kinds of data such as sales, CRM data, unemployment rates, holidays, weather conditions, COVID-19 restrictions, competitors` activities and much more. The end result is providing the user a clear understanding of what impacts the business, both positively and negatively. 
Here Darren really hits the nail on the head saying "The whole argument of trying to be transparent is actually a fool's errand because just simply being transparent doesn't add value but having a way of measuring performance does… because a lot of marketers, media agencies, and creative agencies have all said it's too hard to measure performance so let's be transparent as a way of rebuilding trust."
Then, they continued the conversation about where`s mix marketing modeling heading and if multi-touch attribution is actually worth it. To find out, you can listen to the podcast episode here. Spoiler alert, Thomas makes a joke and it is actually funny.
If you do not have the time, have a look below for a shorter interview, between Thomas and Darren, On the Couch @TrinityP3.
Find out more about total marketing modeling. Download the white paper authored by Dr. Michael Green of Blackwood Seven Research to learn more about the shortcomings of previously applied methods in Marketing Mix Modelling (MMM) and Multi-Touch Attribution (MTA) and to gain insight into the statistical foundation of our AI-driven platform, HamiltonAI.